~ Mandolin Quartet ~
Italian and French Café Music
The Pandini Brothers is a plucked string quartet specializing in traditional Italian and French café music. Featuring mandolin, mandola, classical guitar, and bass, the group performs traditional Italian tarantella, polca, mazurka, Neapolitan songs, opera light classical pieces, Ticino Swiss-Italian and Italian-American songs, and French valse musette ("café music").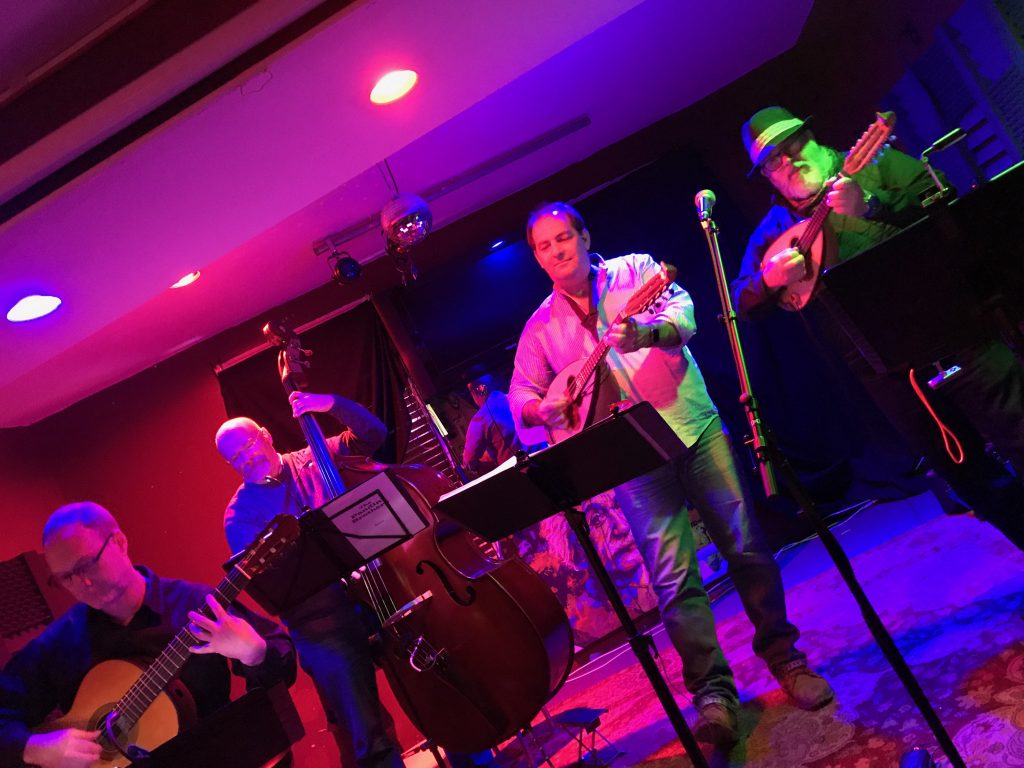 Recent performances include weddings, private events, the Schuster Center (Dayton Opera), Franklin Conservatory (Columbus, OH), Arnold's (Cincinnati, OH), Mills Park Hotel (Yellow Springs, OH), South Park Tavern (Dayton, OH), the Greek Orthodox Community Center (Cincinnati, OH), Yellow Springs Street Fair, Dino's Cappuccinos, church functions, and charity events.
The instrumentation and repertoire make this group extremely versatile. Equally appropriate for elegant, formal, and fun, lively settings, the Pandini Bros. tailor their performance to suit the character of your event and venue.
For sound samples and additional photos, visit us at: http://www.facebook.com/PandiniBros/
For booking, date availability, and pricing, contact:
James Kellaris
+1 (513) 379-0564
James.Kellaris@gmail.com